Social Sin 101: Asking Irrelevant Questions
The following chapter is from the Charisma King eBook.
There are a lot of conversation errors that people make.
Like cutting someone off, not paying attention & having your eyes wander.
And those mistakes must be avoided!
But lately, I have been noticing another big mistake.
Not once or twice sort of times.
But in multiple occasions.
'What is that?'
Irrelevant questions.
Recently, I was having a conversation with my friend regarding public speaking.
He genuinely seemed curious, so I decided to help him with a lot of common public speaking concerns.
As we were talking, I noticed his eyes began darting out of nowhere.
(Whenever people go from strong eye contact to weak eye contact, it means they stopped paying attention.)
Anyways, I continued explaining practical methods to overcome speech anxiety.
By the time I was done, he responds with:
'Hey bro, been to any good restaurants lately?'
Huh???
What the fuck do restaurants have to do with public speaking?
Needless to say, I wasn't giving him any more public speaking tips after that.
But this isn't about public speaking.
This is about executing the #1 responsibility in a conversation.
'What is that?'
Paying attention.
When you pay attention, the questions seem to present themselves.
You don't have to think of new questions to ask, but rather follow up further with something that was already mentioned.
In a conversation, there are 'hooks.'
Hooks are portions in a conversation that you can expand further into with questions.
And in many cases, people purposely leave hooks hoping for you to ask about it.
In many occasions, the conversation does dry out, so you can think of a brand-new question.
But when someone is speaking & in many cases going out of their way to help YOU, then it's a duty to ask RELEVANT questions.
'How do you define relevancy?'
I define relevancy as the context of the question in relation to the context of the conversation.
My friend's question asking about restaurants wasn't a stupid question.
But in the context of a conversation that dealt with public speaking? Stupid question!
It showed that he was not paying attention & he plummeted his likability in the process.
From here on out, be more considerate.
The #1 reason that you have a hard time paying attention is because you are not curious about others.
If you adopt a more curious mindset, then your mentality shifts on its own.
Social anxiety melts because you are putting more spotlight on the other person rather than on yourself.
Narcissism melts because you now listen more than you speak.
That's how you play the social game.
After reading this, you'll notice how many people make this conversation mistake.
Good people who simply do not know better.
Oh well…
Just make sure you are no longer one of them!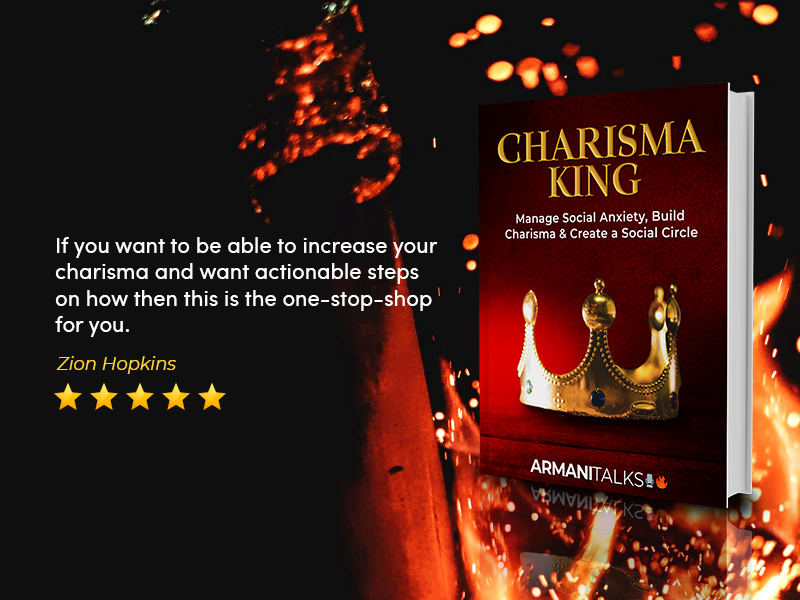 – ArmaniTalks