LEVEL UP MENTALITY
BY ARMANI TALKS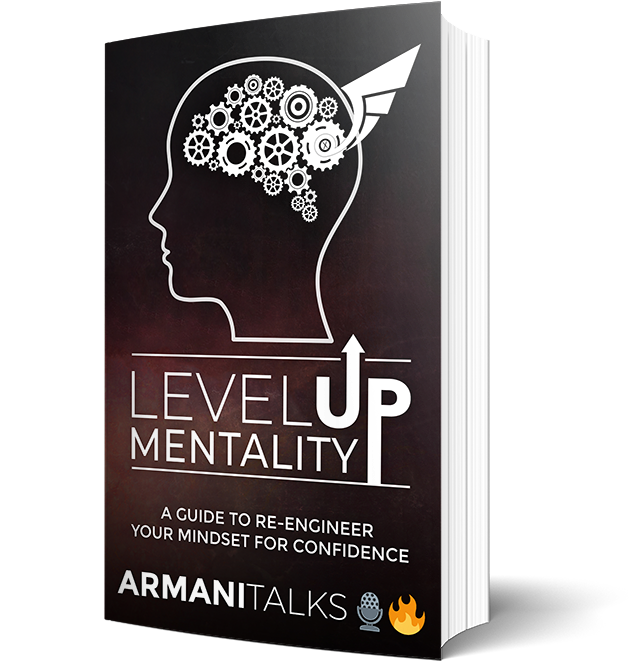 Build Self Confidence, Live a Life of Purpose & Enhance Emotional Intelligence
The Level Up Mentality is a mindset framework designed to help you maximize your confidence, clarity & accountability. This book is composed of practical tactics on how to rewire your mindset, control your emotions & build self social bonds to help you level up & reach your grandest self.
WHAT YOU WILL LEARN IN THIS BOOK
-How to build self-confidence by building a life purpose, competing with your prior day self & documenting your journey.
-How to design an alter ego.
-The difference between the conscious & subconscious mind.
-Frameworks on how to learn, build skills & teach others.
-Mind hacks to control your thoughts, actions & habits.
-Emotional intelligence principles to regulate destructive emotions into productive fuel.
-How to form relationships, build a tribe & navigate around toxic people.
-Strategies for chronicling your level up journey to spread your message & build a legacy.
DON'T JUST TAKE OUR WORD FOR IT
READ THE AMAZON REVIEWS
"I have followed Arman since day 1 and I have seen the transformation in him. The advice he gives you in this book, people pay a fortune for!"
–
Shelomo Solson
"What I love about this book is that, the author does not sugar coat his words when trying to get the point across. This book is a great casual read and I would recommend it for anyone who is trying to not only boost their confidence but develop a deeper understanding of how the mind works."
–
Jefin
"I can't recommend this book enough – especially to ambitious people in their 20s or entrepreneurs of any age. If you have things figured out or even if you don't, this book will give you the right mindset to start upgrading every aspect of your life!
Changing your life is hard. If you don't get your mind right, your body won't follow, your income won't change and your connections won't get better. I can only speak for myself but if you start with this book and I think you'll be pleased with the results"
–
Kashmir Nutrition
"Just amazing… Awesome Writing. Very motivational."
–
Arifa Sultana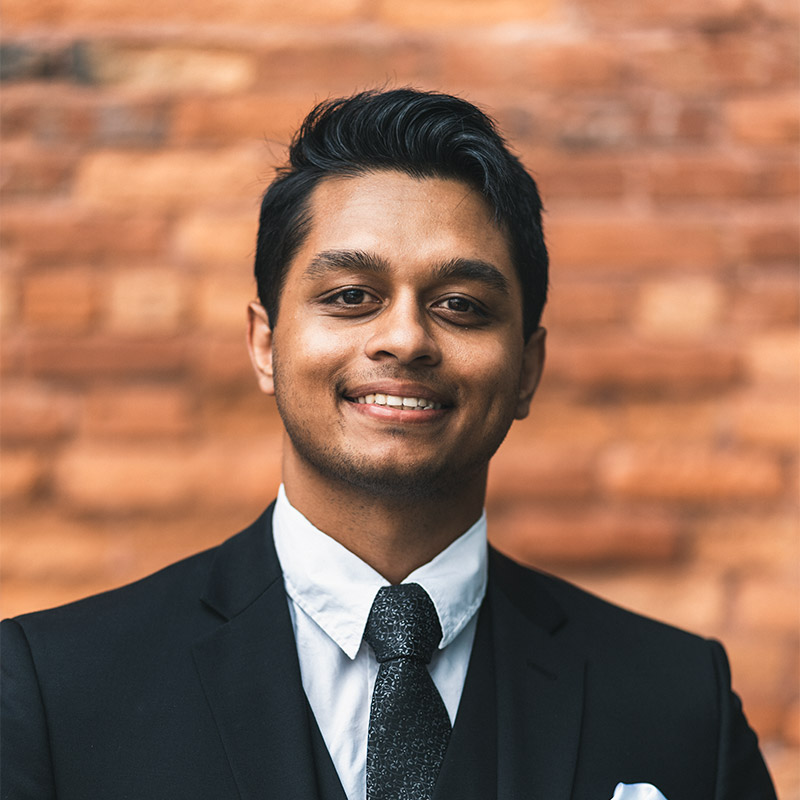 ABOUT THE AUTHOR
My full name is Arman Chowdhury but I go by Armani Talks. I am an Engineer, Toastmaster & Storyteller. My goal is to help you level up your mentality and soft skills to improve your confidence through communication and for you to live a life of purpose. I will help you improve through Public Speaking, Social dynamics, Emotional Intelligence and Purposeful Storytelling to create self confidence.