Best Social Skills Books
Social Skills are a crucial component of the real world.
The ability to form a social asset can pay dividends to your future.
'Social assets? Is that even a thing?'
Yes.
In his famous book, Rich Dad Poor Dad, Robert Kiyosaki defines assets & liabilities in very simple terms.
He says:
Assets put money in my pocket.
Liabilities take money out of my pocket.
In the social world, there are similar parallels.
Social assets add value to your life.
Social liabilities take value out of your life.
We all have different definitions of value.
Some of us view value as having fun.
Others view value in a business sense.
But at the core of it all, value leads to an empowering feeling after an interaction rather than a drained feeling.
In this blog, I am going to share a few books which I think do a great job in giving you education on social skills.
I already created a blog on my best books for communication skills.
That blog is a more high-level approach to communication in general.
It covers topics such as public speaking, negotiation, emotional intelligence etc.
But this blog will be specific for the best social skills books.
Social skills is a topic that we were never taught in school.
But better late than never.
The books I list in this blog are filled with timeless principles that will build your charisma from the ground up. Let's begin.
The Charisma Myth
Social skills & charisma are very ambiguous concepts.
If we are someone who considers ourselves logical, we often prefer more concrete principles to follow.
In that case, the Charisma Myth is a perfect fit.
The author, Olivia Fox Cabane, does a great job of distilling the fundamentals of charisma into a science.
She spots patterns in charismatic behaviors & distills it down to the details.
Which is why this book is great for a high-level overview approach + a low-level look as well.
The Charisma Myth is highly practical and sheds the notion that people are born charismatic.
Rather, charisma is something that is learned, practiced and mastered.
How to Be a Power Connector
Having a social network is great.
But have you ever wondered how much of the network you are fully utilizing?
In How to Be a Power Connector, Judy Robinet gives insights on how to create a valuable network.
Judy places an emphasis on strategic networking, rather than mindlessly exchanging business cards.
One thing that I enjoyed about this book was the concept of leading with value.
A lot of networking relies on short-handed tricks & strategies.
But Judy urges her readers to think about how to add value to others so getting value back is a tension-free process.
This book includes offline & online strategies on how to improve social skills that build your network.
It's Not All About Me
Have you ever met someone who always makes the entire conversation about them?
And who knows, you may fall into that boat!
A lot of us subconsciously make ourselves the center of attention in interactions.
Rather than actively listening, we are planning the next thing that we are going to say.
This is one of the main causes of social anxiety as well.
In his book, It's Not All About Me, Robert Dreeke gives us a MUCH needed reality check.
We learn that it is not all about us & in order to develop social skills, we need to escape our ego.
Easier said than done.
Robert gives practical strategies in learning about the human mind, taking the focus off of ourselves & how to build rapport.
An underrated book in developing charisma.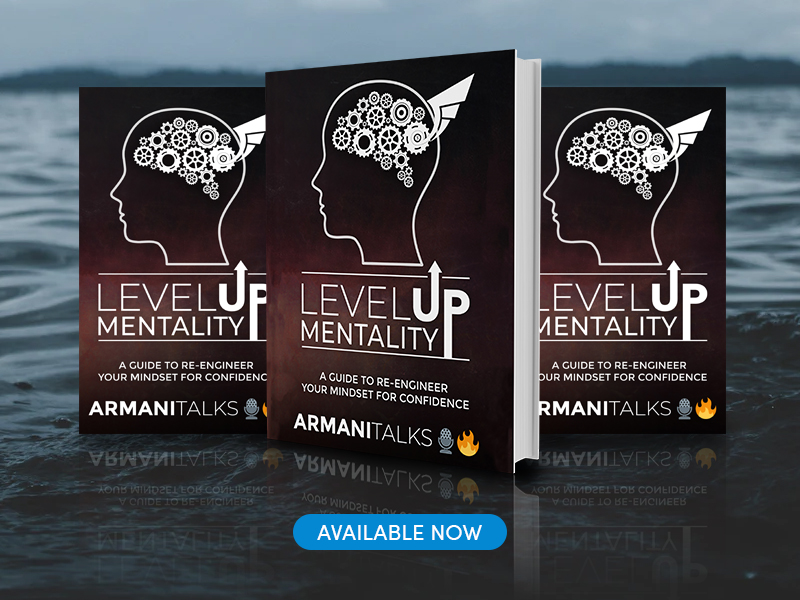 Never Eat Alone
Personally, this is my favorite book on developing social skills.
I enjoy this book because it is very versatile.
In Never Eat Alone, you learn the art of developing personal & professional relationships.
The author, Keith Ferrazzi shares real-life examples of how he used his networking skills to make effective moves in his corporate career.
When we think of social skills, we often think it holds value in our personal lives, but not as much value in our professional lives.
But Keith demonstrates that notion could not be further from the truth.
Keith teaches you practical strategies on pinging, how to stay relevant in today's noisy era & how to effectively distribute content to build influence.
This book can be applied to entrepreneurs or to that shy person who is looking to build a social circle from ground up.
Social Intelligence
Humans are naturally social creatures.
But how much do social skills impact our biology & core state?
Daniel Goleman would argue, plenty.
In Social Intelligence, Daniel breaks down how to be socially dynamic & analyzes the main factors that lead to social success.
I initially discovered the book after reading Emotional Intelligence (which is a great book for understanding motivation, empathy & emotional regulation).
This book teaches you how to build stronger relationships with family, friends, romantic partners, business partners etc.
You gain depth into how each relationship is different & should be treated with care.
If you are looking for the nitty-gritty science & fundamentals, then this book is for you.
Daniel Goleman talks about charisma, first impressions, attraction & the traits of future leaders.
How To Win Friends & Influence People
When you typically think of social skills books, this is probably the first one that comes into mind.
And it is one of the most popular social skills book for a reason!
Dale Carnegie distills the fundamentals of what makes a charismatic human.
And it doesn't have much to do with saying the right things or your bragging about your accomplishments.
Instead, in How to Win Friends & Influence People, Dale talks about principles like:
-Leveraging another human's name.
-Making others feel important.
-Talking about your own mistakes before criticizing.
This book brings clarity to ambiguity & is a great resource to understand humans at a deeper level.
How to Have Confidence and Power in Dealing with People
I was recommended to read this book when I was in high school by my psychology teacher.
He said everything I needed to know on how to build confidence around humans can be found in this book.
How to Have Confidence & Power in Dealing with People is special because it breaks down myths about what power is supposed to be.
When we normally think of power, we think of someone who can bulldoze their way to the top.
However, the author Les Giblin provides strategies on how you can develop power & have the other person feeling empowered.
You become an advancing personality who leaves people better than you found them.
Les Giblin's practical strategies can be applied to any type of humans ranging from family, business partners, friends, etc.
Learn to build power & do it the ethical way.
Building Your Social Skills
Even though we were not taught social skills in school, it's never too late.
Once you get out there in the real world, you begin to realize that life is a game of people.
Whether you are forming alliances or trying to make sense of a betrayal.
People will be a significant part of your life.
These are my best books on social skills because all the tips are timeless.
There are no gimmicks or short term strategies.
Instead, each of the books covers core concepts of psychology, sociology & emotional intelligence.
Read the books.
Study them.
And continue to apply them.
You'll gain experience that you are able to tie concepts into.
That's how you build tools for the future.
Anyone can become charismatic and develop social skills.
But only a few will.
Which group will you fall in?
Only time will tell.
For more practical communication insights, subscribe to my free daily newsletter.
– ArmaniTalks 🎙️🔥